Most people walk away when they stumble upon an unpleasant situation or see someone acting strangely.
But fortunately, 17-year-old Cameron Cook of Boston did just the opposite when he saw a man acting strangely.
The teenager saw a man approach a little girl in a large shopping center and refused to leave her side.
Cameron said the man had a "demonic look" in his eye, so he kept watching him.
Seventeen-year-old Cameron Cook was shopping with his mom at a Target in Boston, Massachusetts last November, when he noticed something strange. While his mother was in full shopping mode, Cameron saw a man touching himself while he looked luridly at something.
This despite the fact that his mom thought they should leave.
"I seen the guy grabbing himself, and my mom goes, 'Cam let's go, keep walking.' I was like, no, something's going on," Cameron told CBS.

Her brave teenage son refused to walk away.
And what Cameron's mother didn't know was that her son would save the girl from a terrible fate.
The man smelled of liquor, and as he touched himself, he walked toward the little girl. When Cameron realized what was going on, he didn't hesitate.
Without the slightest fear, Cameron went up to the large man and asked him if he knew the girl. The man declared, "I'm not a pervert! I'm not a pervert!"
"I didn't ask you that, sir," Cameron replied.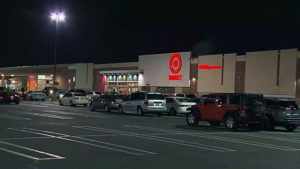 Cameron continued to confront the man until he became uncomfortable and ran out of the store. Thanks to Cameron's fine action, the little girl was spared from a horrific situation.
The Boston police urge parents to always keep an eye on their children while in public.
If 17-year-old Cameron hadn't confronted the man, the unthinkable could have happened.
But Cameron wants no praise for his actions, only to inspire others to step in when they feel that something is not right.
He told the Boston Herald, "Anybody should just have the courage to stand up. It's not even about courage, it's just being a person, a human — anyone can step up and do something like that."
We need a lot more young men like this gentleman!
And I do mean gentleman, he is a real man to stand up and protect someone he doesn't even know a little girl.
Please share if you think more people should be courageous when they notice someone is in danger.