The marvellous capabilities of modern science never cease to amaze me.
With each passing year treatment for all kinds of illnesses and issues improves, creating stories of recovery that simply wouldn't have been possible even a decade ago.
Take the case of 9-year-old Cameron Scott, who is being hailed a true hero after beating stage 4 brain cancer with the help of the wonderful people at St. Jude Children's Research Hospital.
In October 2016, little Cameron fell down the stairs in the Scott family home.
"I'll remember that like it was yesterday. In that home, we've raised six children and they've all taken a tumble down the stairs and it was no big deal," Camerons's father, Wardell Scott, recalled in an interview with Today.
But Cameron complained over back pain for several days afterwards, so Wardell took his son to the hospital. After some X-rays and an MRIm doctor's found something worrying.
As per Wivb.com, little Cameron was diagnosed with Medulloblastoma, a high-risk tumor that had spread to his spine.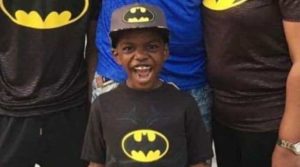 "It's kind of hard to say this. But if he hadn't that fall, we wouldn't have him with us here today," Wardell said.
The 9-year-old underwent surgery to remove the tumors, before being sent to St. Jude's for follow-up treatment.
"He's my hero," his father, Wendell Scott, told TODAY.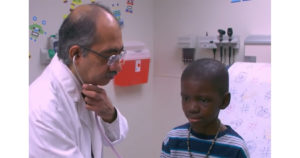 While at St. Jude's, doctors discovered that Cameron had not one disease, but four. It was also at St. Jude's however, that the hospital's pioneered gene sequencing of Cameron's cancer allowed them to begin a targeted and thus more effective treatment.
All told, Cameron endured six months of chemotherapy and radiation, but he stayed strong in the face of adversity.
"I feel amazing now," Cameron said. "I feel like I've been through everything."
One thing's for sure, and that's that Cameron is a fighter!
Share this article to show your support for Cameron's bravery, and for all the people still fighting this terrible disease.