For the vast majority of parents, welcoming a baby to the world is a joyous, special occasion.
Sadly, the world we live in is one that can so often produce moments of unexpected cruelty and unexplained madness, such is in evidence in stories like this one.
It details events from October 2018, where a disgruntled father in south China took his newborn baby girl from the Magui Health Center, a hospital in Guangdong, and tried to kill her.
Her crime? Not being born a boy.
According to reports, the father, whose family name is Li, wanted to have a son instead of a daughter, so he took his newborn girl, placed her in a nylon bag and snuck out to a nearby forest.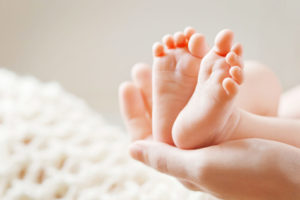 Once there, he threw her off a cliff and left her for dead.
The medical centre soon called the police to report the disappearance of the girl from their facility, and, through their investigation, evidence came to light that pointed towards Li.
After buckling under questioning, he admitted that he'd dumped his daughter in the bag in an attempt to get rid of her.
Officers rush to the scene
Officers rushed to the scene, climbing slowly down the cliff to search for a baby who by all rights should have been killed by the fall.
As they got further down, however, they heard noises that truly shocked them: it was the sound of a her crying for help.
Somehow, the little girl had landed amongst tree branches and thus her fall had been cushioned. Rescuers found her 100 feet beneath the cliff's edge, tangled amongst the branches but ultimately safe.
By a sheer miracle, she hadn't sustained any major injuries, and was returned to the hospital in Guangdong to recover. Once given the all-clear, she was returned to her mother, and is now safe, sound and healthy.
It should go without saying that Li's actions have absolutely no place in this world. What sort of a father could do that to their own baby?
Share this article if you wish to send prayers to this true fighter of a little girl!