These days, successful happy marriages often feel like a thing of the past. With divorce rates skyrocketing over recent decades and less people choosing to even 'tie the knot, it can only be said that the institution of marriage seems to almost be gradually made obsolete.
Despite this, i am a romantic and still believe in the very real possibility of long-lasting, powerful bonds between two individuals who truly love each other. It's of course a lot of hard work, commitment and perhaps that's why these days marriages are not lasting as they used to: we live in a 'fast-food world' where instant gratification is everything.
But here's how one Hollywood couple explain their lasting success.
Delta Burke and Gerald McRaney have truly survived the test of time — 30 years of time in fact. The long-time couple met in the 1980s and the chemistry was instant.
Delta was casted as guest star on Simon & Simon, which her then husband-to-be was the star on. As soon as Gerald caught site of Delta, he knew he wanted to be with her. It was, simply put, love at first site.

But Delta was quite the popular girl, and many men were pursuing her. Gerald knew he'd have to get his act together quick if he was to have a chance with her.
"I wasn't going to let her get away," Gerald, now 70, explained. "I already had competition. There were people asking her out on dates, and I was going to move in right away."
And 'moving in right away' is precisely what Gerald did. He proposed to Delta on their second date! And she said yes. They married two years later in 1989.
"Everybody thought we were crazy. They didn't trust us or believe us," Delta told People. "But we both knew right away this was the one."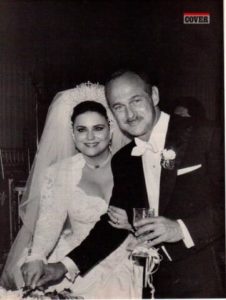 Now, just short of 30 years later, they are still madly in love. But above and beyond that, the couple explain that taking care of one another is absolutely key in their relationship.
Delta has type II diabetes and battles with depression. The couple struggled with this over time, but never gave up. Gerald supported his wife in every way and their love appeared boundless.
"He reminds me what I should be doing or shouldn't be eating," Delta said. "He likes to give me my (insulin) shots and says it makes him feel like he's taking care of me."
But above anything else, this couple is just as happy as can be.
"All my friends tell me I look younger and happier since I've known her," says Gerald. "I'm more vital and in better shape physically than since my mid-20s."
"As a man, I've had the love of the finest woman I could possibly imagine," he adds.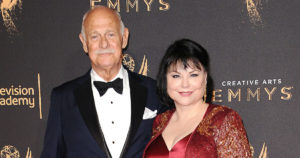 What a beautiful story of love and commitment! Beautiful and loving couple.
Share Delta and Gerald's beautiful love story with your family and friends to let them know true love and devotion does still exist.