Like the majority of couples, Nicole Ziesemer and her husband Matthew wanted their pregnancy to be as natural as possible.
They wanted few medical interventions and opted to keep hospital visits to a minimum. The couple hired a midwife in the hope that their precious child would be welcomed to the world in their own home, and even decided to forego their ultrasound.
Unfortunately, things didn't go to plan…

Nicole and Matthew's child was expected to come into the world on January 30. As fate would have it, Nicole was forced to go to the hospital four and a half weeks earlier than planned.
To the surprise of the couple, Nicole's waters broke on December 29.
She and Matthew had no choice but to pack their bags and rush to the hospital. Their timing couldn't have been worse… they were caught in a snowstorm. Matthew was forced to clear the entire driveway before they could even leave.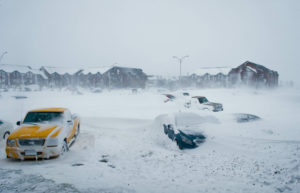 Through the snowstorm, on bad roads, the couple managed to get to the hospital on Friday night at 4pm. Nicole's contractions continued on into Saturday.
Her plans to have a natural birth, without medical intervention, had to be abandoned.
Despite this, Nicole was adamant about one thing: She would not take any medication or anaesthesia to help her during the birthing process.
Even this plan was to eventually be scrapped, though. After struggling for 30 hours, Matthew knew he had to do something.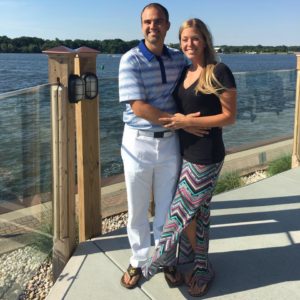 He didn't want to see her suffer so; she had given it everything.
The couple agreed that Nicole should take medication to help induce a delivery. Having accepted the help, Nicole's labour was simplified.
48 hours after her waters had broken, Nicole's welcomed beautiful daughter Blakeley into the world.
Shortly thereafter, Doctor Megan Forshee made to pull out the placenta.
Suddenly, the doctor's eyes went wide. The couple couldn't believe the next words that came out of her mouth.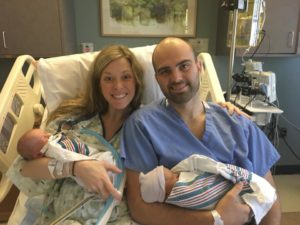 Doctor Megan announced that she could feel a head. Nicole was delivering twins!
It was a day nobody, hospital staff included, could ever forget.
Soon a son, Cade, entered the world, 1 hour after his elder sister.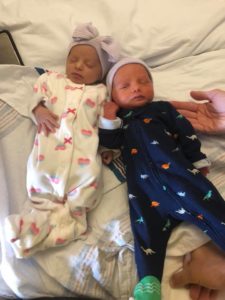 It took Nicole a while to recover from her strenuous birth.
Blakeley was healthy and well after being born, but Cade had to stay under medical supervision for a time to ensure his breathing was where it should be. He suffered from fluid in his lungs as a result of complications arising from his birth.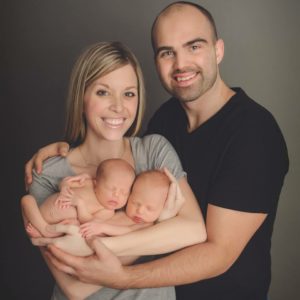 Recently, however, Matthew confirmed that Cade is doing well and no longer needs assistance breathing. He's expected to leave hospital soon!
The proud, but shocked, parents, have accepted that things might not be exactly how they imagined for here on out.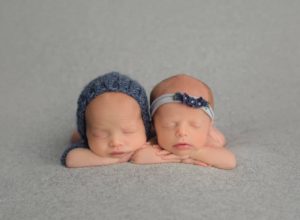 "My first thought after delivering the second baby — 'Oh crap! We need a second crib, a second car seat, a second everything,'" Nicole recalls.
Of course, the reason for their drastic change of plans at the 11th hour is as good as it could possibly be: It's not every day that parents get a surprise in the form of another baby.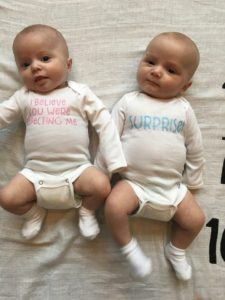 Below you can watch a video of the family when they realised they were having twins:

What a wonderful, special surprise Nicole and Matthew got to experience in the delivery room! And to think they were able to share it with their family.
We hope this family gets to enjoy their lives together now, even if things didn't go exactly according to plan!
Like and share to wish them well in the future!