Mother's Day is a day to celebrate motherhood and everyone chooses to observe the holiday in their own way. Whether it be a phone call, a visit to their home, or a thoughtful gift, the mothers in our lives are always honored and remembered on the second Sunday in May.
According to the National Retail Federation, those who choose to spend money on Mother's Day will spend an average of $196 this year.
And that's exactly what 88-year-old Robert Rodriguez was doing – buying a Mother's Day gift for his wife of 64 years – when things took a turn for the worse.
Rodriguez was still in his car in a Bealls parking lot in New Port Richey, Florida when he was ambushed. It was around 3 p.m.
"I was still in the car when this guy appeared from someplace and put a gun in my side and asked for my wallet," the 88-year-old told WFTS.

Trying to outsmart the suspect, Rodriguez pretended he didn't understand, but the suspect simply changed his demands.
"Finally, he told me to get out of the car give me your keys; give me your keys."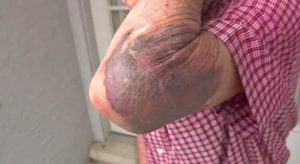 After Rodriguez handed over his car keys he was pushed to the ground.
"He could've shot me," he said.
But thankfully, Rodriguez walked away with just a few bruises, albeit some nasty ones.
The 88-year-old's car was located less than a mile away from the Bealls parking lot.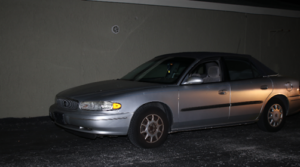 The following day Rodriguez returned to the scene of the crime. Why? He still needed to buy his wife of 64 years a Mother's Day gift.
The Pasco County Sheriff's Office are asking for the public's help identifying the suspect. A witness, who saw the suspect exit Rodriguez's car, said they recognized the driver of the car.
Anyone who has any information is asked to contact 1-800-706-2488 and reference case number #19-019309.
Robert Rodriguez said when his wife found out about the incident she was upset. Who wouldn't be?
"You got to be more careful," she told him. "But there's nothing you can do…"
Although it's common to blame the victim, thinking there was something else they could have done to protect themselves, this incident was not Rodriguez's fault. The only person who is at fault is the victim.
Share this story to show your support for Robert and to help catch the person who committed this horrible crime against him.