To say twin brothers Clifford and Gary Koekoek have had an eventful life is an understatement.
They both served in the Vietnam War, but before that they'd survived World War II whilst living in Nazi-occupied Netherlands. They worked in show business together, supported each other no matter what life threw at them, and paid their dues as they came.
Recently, however, these two vets faced an entirely different sort of challenge, despite being 84-years-old: they became homeless.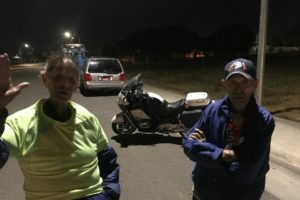 The twins bought a house in California from their mother in the 1980s, living there happily for almost two decades. In 2007, however, they took a loan to fix the roof on the house, but didn't realize it was an adjustable rate loan.
As time progressed, the payments got higher and higher, until the pair could no longer afford to pay their mortgage. The bank foreclosed on the house, leaving Clifford and Gary to live out of their car.
"Rather be in war"
Speaking to local news, Gary said: "I would almost say it's hell."
Clifford, meanwhile, explained: "It's a lot of stress. I'd rather go back to the war and get shot at."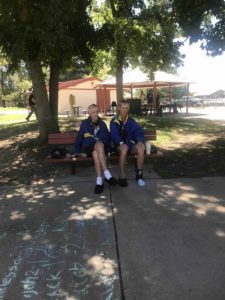 The two vets spend most of their time walking around or reading books at the library. Their ultimate aim is to find permanent housing again, but at the moment there are times where they can't even get their hands on food.
A family friend, Aaron Hoerner, strove to help Gary and Clifford get back on their feet with a roof over their heads, through the power of social media and crowd-funding.
"It's easy to walk by and not look at their situation," he said, "but if you stop and talk to somebody, everybody has a story."
Clifford, however, remained resolute on his limits when it came to tackling the issue: "I never will [beg]. I'd rather die… that's the way I'm feeling."
Hope on the horizon
There is hope on the horizon for the brothers, with their community having rallied to get them into VA housing. The GoFundMe Page alone raised in excess of $121,000, giving them a future they couldn't have otherwise hoped for.
Nevertheless, homeless, particularly among veterans, is a blight on our society, and one that needs to be addressed soon rather than later. The current state of affairs is simply unacceptable, and only through openly discussing the matter can we hope to make progress.
Join us in sending well wishes to Gary and Clifford. Such men don't deserve to live on the streets!
If you think all veterans should have access to housing, share this article on Facebook.