Frank Baez was just 15 years old when he started working as a janitor at New York University's Langone Tisch Hospital.
He'd moved from the Dominican Republic to NYC with his mom and he barely spoke any English.
His rise from janitor to what he's now become is being shared all over, he's such an inspiration!
Frank Baez spent his teenage years cleaning patient rooms, bathrooms and hallways.The determined young man has now graduated with a nursing degree from the same place where he started as a janitor.
"I could barely speak English at the time when I started working at NYU," Frank told Good Morning America.
"Now I reflect on it and I feel very proud of how much I accomplished."

Frank had to work when he first arrived in NYC to help support his family.
His work cleaning a hospital sparked an interest in the medical profession and he went on to become a patient transporter, taking patients to and from their rooms for surgeries and tests.
He eventually left the job to finish his bachelor's degree, becoming the first person in his family to graduate from college.

"While working [at NYU] with the nurses, I realized I wanted to be one of them," he told Good Morning America. "I learned how much they advocate for their patients and the passion they have for their job."
Despite his impressive achievements he has no intention of stopping here; his next goal is to become a critical care nurse in an intensive care unit. He also wants to do a Master's degree and "hopefully" a PhD.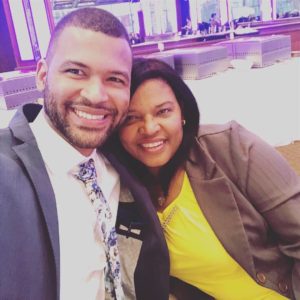 "I was never an A student. I just studied a lot and worked a lot," Frank said.
"Of course there were times I doubted myself, but then I felt that I wanted to do something more for myself, that I deserved better, that I wanted to continue to move forward and grow and go on with my life."
"What I did was, I never gave up," he said.
Fund out more about this remarkable man in the video below.
Frank is the perfect example of what we can achieve when we put our minds to it. He has no plans to slow down and good for him! We wish him all the success in the future.
Please share this inspirational story with your friends and family.