Sometimes brilliant inventions can be the result of decades of painstaking research, years and years of trial and error, and a great deal of creativity from a large number of people. Other times, they can simply be a result of one person's sudden moment of genius.
For Australian mom Natalie Bell, it was certainly the latter.
She considered the prospect that one day her daughter Shae, who has a medical condition, could end up in a car accident. With that in mind, she devised a seat belt cover for the child that would warn anyone who arrived on scene to help her.
Little did Natalie know that her idea was about to take off in a big, big way. Overnight, in fact, it went viral …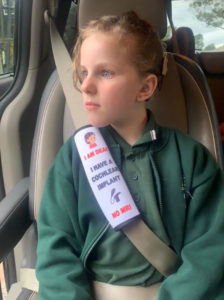 Natalie, who hails from Victoria, Australia, owns a business named Personalised By Nat. She creates and personalizes items for parents and children, and so it when she devised the idea about the seat belt covers, it wasn't too difficult for her to put it into practise.
Knowing how important it could be for a first responder to be made aware of her daughter's condition, Natalie wasted little time in applying herself.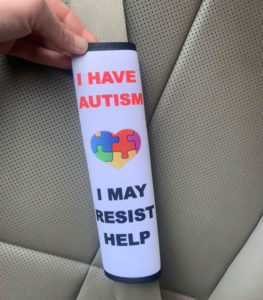 Before long, others had messaged her asking if she could make one for them.
On June 5, Natalie Bell went public with her creation on Facebook. She accompanied her post with the caption: "I always wonder what would happen if I was in a car accident with my daughter in the car and I was unable to let the doctors know that my daughter could not have a MRI due to having a cochlear implant, now I don't need to worry about that with these seat belt covers. These can be made for any special needs that the medical team will need to know if you are unable to tell them."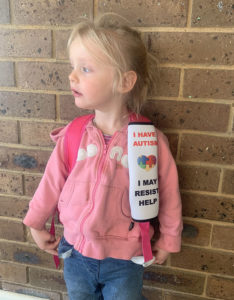 The great thing about the covers is that they can be applied to any sort of strap, including a seat belt or a backpack. Natalie's daughter Shia is deaf, but Natalie also caters for children with a host of other conditions that first responders may need to know about, including Down syndrome, autism and diabetes.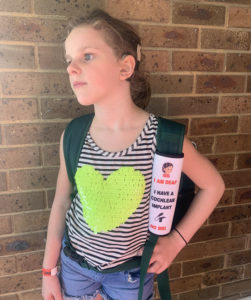 Natalie sells the covers on her site for around $15, and they all come with brightly-colored text on a white background, so that there can be no confusion as to the information that is being relayed.
We think Natalie's idea/invention is fantastic! What's more, it's sure to help thousands of parents and children around the world.
If you, too, think this is a great idea, please share this article on Facebook and get the word our there about Natalie's fine project.