Leaving your children with someone you trust is not always easy. Some of us are lucky to have family nearby and others have to trust the recommendations of other parents which can be stressful.
It's so important to have that go-to person you can call last minute and ask for their help taking care of your child. You just never know what's going to happen in your daily schedule where you might need this helping hand.
One mom was happy to leave her sweet baby girl with a relative while she ran out of the house briefly. That was until her relative sent her a picture which left her floored.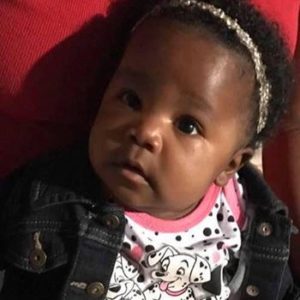 It was during the evening when Claudia Sorhaindo left her daughter, Ava, with her 15-year-old niece J'Ann.
J'Ann, one of 17 grandchildren, has a lot of experience with young children, so Claudia wasn't worried about leaving her daughter in J'Ann's capable hands.
While she was looking after baby Ava, Claudia received a rather strange photo and could not believe what J'Ann had done.
Wanting a sandwich, but not wanting to let Ava out of her sight, J'Ann came up with this ingenious way of doing both things at the same time!

Here's how Claudia wrote on Facebook after the event:
"So I had to run out the house for a quick min, so I asked my niece to babysit Baby Ava. A few min later I received a text saying that J'Ann wanted to make a sandwich but didn't want to let baby Ava out of her sight.
"Lord send help this was her solution…like really….creativity at its finest."
Thousands of people have reacted and shared this post and I can understand why. But, the picture means more for Claudia who was leaving her daughter in the care of someone else when she was just three months old, in 2011.
Understandably, she wanted to know that her baby was in safe hands so was clearly pleased to see that J'Ann took care of her daughter so well.

Share this article with your friends on Facebook if you also think it was a clever way to keep Ava safe while J'Ann made a sandwich!