Back in January, Olivia Newton-John, 70, was forced to address vicious rumours about her health.
The Australian icon and legendary actor insists she is 'doing well' with her health, but admits battling cancer has changed her perception of death.
Speaking to The Herald Sun this weekend, the Grease star said she must live in the moment and appreciate every day as a gift.
"When you have a cancer diagnosis it changes things. We all know we're going to die one day. We don't like to think about it, but one day we all will", she told the paper.
Movie star Olivia Newton-John is probably best know for playing the legendary role of Sandy in '70s hit movie Grease. Her duet "You're the One That I Want" with smooth talking Danny Zuko, played by the equally legendary John Travolta, has to be up there as one of the most memorable moments in movie history.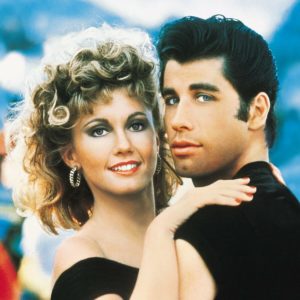 Cancer for the third time
But not everything has always been joy and success for the 69-year-old, who was born in Cambridge in the UK and moved to Australia when she was four years old.
In 1992 she was diagnosed with breast cancer, fought it and had a cancer center in Australia named after her, after becoming a fierce advocate for breast cancer screening.
Then in 2013 she was diagnosed again with breast cancer and this time it had spread to her shoulder.
In May 2017, Olivia was diagnosed with breast cancer for a third time, more than 20 years after her first diagnosis.

Olivia Newton-John death rumours
Earlier this year, Olivia was forced to shut down rumours that she was on her deathbed.
'I just want to say that the rumours of my death have been greatly exaggerated!' she said in a Facebook video.
'I am doing great! I want to wish you all the happiest and healthiest 2019 that is possible. Thank you all for your incredible love and support", she continued.
Olivia hasn't been working since September last year due to a fractured sacrum. She first believed her back pain was due to sciatica, but doctors later confirmed that her breast cancer had metastasized to her sacrum as a tumour was found at the base of her spine.

In the interview with The Herald Sun, she also confirmed that she has no plans to return to the stage.
Instead, she is now dedicating her time to healing, meditation and raising funds for her Cancer and Wellness Centre.
The support of husband John Easterling is something she gets great strength from and says she is determined to beat the disease for the third time.
"My husband is always there and supports me. I think I'll win it, it's my goal," she told CNN.

The singer, songwriter, actress, entrepreneur, and activist will be celebrating her 71th birthday at the end of September.
'When you have a cancer diagnosis it just makes it more obvious that it could happen and it makes you much more aware of the present and that every day is a gift and that's how I live,' she said.

A stunningly beautiful, brave and courageous lady. Best wishes and I very much hope a speedy recovery and beat this terrible disease.
Sending get well wishes and positive vibes to the wonderful Olivia Newton-John.
Please share to pay tribute to this legend of a lady and all those battling cancer.