Josh Wilkerson was busy working hard to secure a happy future for himself and his fiancée.
They were organizing a wedding and saving hard for a house.
We all struggle to meet our financial goals but in Josh's case he had a big barrier in the way of achieving his — the exorbitant costs of the insulin he had to take for his Type 1 diabetes.
When the copay on it soared to $1,200 he was forced to switch to a cheaper version to save money — a move that would have fatal consequences for this 27-year-old.
Now his mother wants to share his story to help others and raise awareness following this tragedy.
When Josh aged out of his family's health insurance, he was left with a $1,200 copay for his insulin — the insulin he needed to survive.
His fiancée, Rose Walters, is also Type 1 diabetic, and was facing the same issue. Between them their monthly insulin bill was $2,400, while their rent was $1,000, Fox10 News reports.

The cost was too high and despite Josh taking a second job, they couldn't meet the unachievable monthly costs, costs that so many young people are facing for health care today in the U.S.
Insulin prices have shot up more than 300 percent in the last 17 years, according to Fox10 News.
Josh visited his endocrinologist who suggested trying a store-brand insulin, which costs only $25 per bottle.
The downside of taking this cheaper version that it can take up to four hours to become fully effective while his other insulin took around 30 minutes.
Joshua and Rose decided they had no other choice but to give this different insulin a try.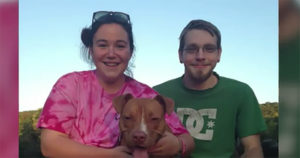 Rose was okay on the new insulin, but Josh struggled and suffered with exhaustion and stomach pains.
One evening when he was house-sitting for a friend, he had complained to his family about stomach pains and promised to keep an eye on his blood sugar levels.
But the next day he was found on the floor of the apartment; by the time he got to hospital and was treated he'd already suffered a series of small strokes which had scarred his brain, according to Fox 10 News.
On June 15, after his family had made the unbearable decision to take him off life-support, this young man, with so much promise ahead of him, was declared dead.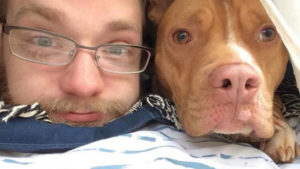 His mother, Erin Wilson-Weaver, who lost her father to Type 1 diabetes, describes the moment she found out her son had the same disease.
"When Josh was diagnosed at 8, it was soul-crushing for me. I just felt like that was an early death sentence for him," Erin told Fox10 News.
A mom's mission
"I knew how many times my father had been in and out of the hospital with diabetic coma, and he'd had many strokes…He went blind at an early age, and he had been a journalist! So losing his ability to see made him feel extremely disconnected from life, and it completely changed his personality.
"That's all I could see, was a future like that for my son."
The brave mom vows to continue her mission to talk about Type 1 Diabetes and educate as many people as possible including a planned speech outside the headquarters of pharmaceutical company Eli Lilly, where a vigil will be held for all those who have lost their lives due to high medicine costs.
Please share to raise awareness and help in the fight against high pharmaceutical costs which is leading to the deaths of so many people.