The newborn baby girl found dumped in a field in Thailand, covered in ant and mosquito bites, is making a good recovery, according to reports.
The girl was discovered on the morning of May 11, after locals heard crying during the night previous. She had been ravaged by insects and exposed to the elements in the field, leaving her skin raw and the baby undoubtedly in great pain.
Officials say she didn't sustain any serious injuries, though she had been bitten many times on her face and head.
Newborn baby girl found in a field covered in ant and mosquito bites after being abandoned https://t.co/4hNB56sLhw

— Daily Mail Online (@MailOnline) May 23, 2019
The Daily Mail's report suggests that the girl's umbilical cord hadn't been cut, indicating that she was as young as one day old.
She was rushed to Lat Krabang Hospital, where nurses have been caring for her while police search for her parents.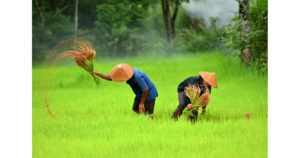 "We believe that the parents might live nearby the area," Lieutenant Colonel Samart Klinklao, inspector of Chalong Krung police station was quoted as saying.
"Officers will check around the communities and ask the locals for more details. We will also check the CCTV cameras in the street to find who left the baby there."
What sort of world do we live in where parents can leave their babies out to die like this? I can understand that such an act may not necessarily point towards a sound mental state, but hearing stories like this simply break my heart!
All children should be given the chance to live, no matter their parent's situation.
Share this article to send all your prayers to this brave little girl, who continues to fight despite her horrific start to life.