Leslie David loves an adventure and often finds many surprises along the way.
As a photographer she has a keen interest in abandoned buildings and seeks them out in her home province of Ontario, Canada.
She captures these buildings beautifully and sometimes their contents and posts pictures of them on her Instagram page.
One day, on her usual hunt for abandoned buildings, she found a dilapidated house, covered in overgrowth with a broken roof.
But when she entered the house, she found something that would change her life forever.

Leslie David posts her curious findings on her Instagram page The Tourist.
Her latest discovery has led to a story that has captured the hearts of thousands.
She came across a house, she thought was abandoned, but when she went inside she realized how wrong she was.

She discovered someone living in this crumbling house, an elderly man called Lawrence.
She describes Lawrence on the website Freaktography, saying,
"He has a hard time getting around so he spends most of his time in there. Alone.
'I will always treasure'
"He is missing his right eye and has cataracts infecting the left. Even after noticing a stranger essentially helping themselves to his life, he was nothing but sweet and kind to me.
"He was even nice enough to let me take his picture which I will always treasure."

Leslie thanked Lawrence for his hospitality and promised to visit him again.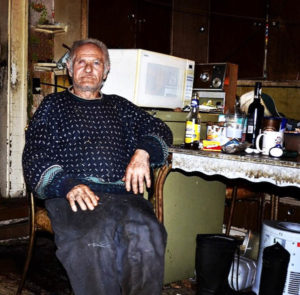 A few days later, Leslie returned with food and drink and spent three hours with her new friend chatting, laughing and learning all about his life.
"He's really the world's kindest. My heart melted. I hope that at the end of the summer I have managed to clear some debris and other things from the house so that he can get back some of the home he once had," she said.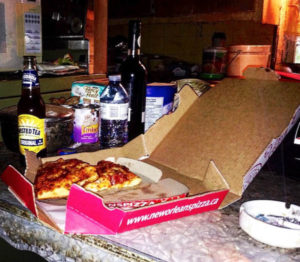 That first dinner signaled the start of a beautiful friendship where Leslie decided to visit again with more dinners for this sweet man.
She said Lawrence was so isolated it took him four days to get medical help after a stroke. This was a man Leslie knew she wanted to help.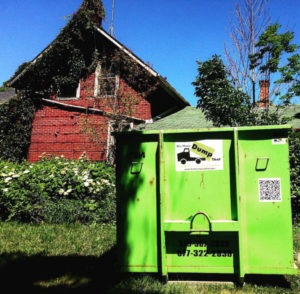 Leslie found help from a local company and managed to get his house tidied and the unwanted goods removed.
She knew Lawrence didn't have that long to live and wanted his last time to be filled with joy and love.
'The best day of his life'
"He's informed me of his funeral arrangements and has asked me to be there. I told him I wouldn't have it any other way.
"He shared something with me that will stay with me forever. He said the day I showed up was the best day of his life…It's a rare opportunity and I'm glad I was able to accept the challenge"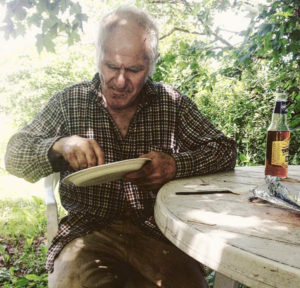 Leslie was a regular visitor at Lawrence's home and even got to take him to a church barbecue. Leslie also learned more about his life and the sadness he had endured.
"He explained to me how his injuries started in 2000 when a bull fractured his hip. He told me of his brothers illness and how they have lost touch," she said.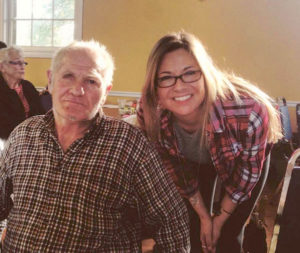 The months passed and Lawrence's health deteriorated. Then Leslie helped him find a retirement home where he could spend his last time in the best possible way.
Leslie visits her special friend, even taking her dog with her, who has become a favorite at the home.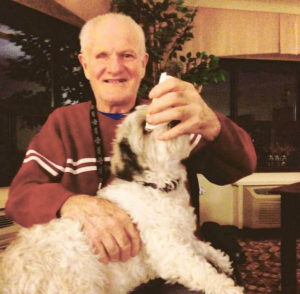 Lawrence loves his new home, he is safe and warm and is happy around other people.
"I couldn't help but think to myself how lucky I am to have this opportunity to be a part of such a wonderful person's life," writes Leslie.

I really hope this can inspire us all to help just one person in need. Please share if you were also moved by this story of an unexpected friendship.