Finding a job can be difficult, especially if you're disabled. In 2018, the unemployment rate for those with a disability was 8 percent. As for those who had a job, 31 percent were employed part time – only 17 percents of workers without a disability were employed part time.
Those with a disability were also more likely to be self-employed.
Gabi Angelini was having a tough time finding more work. The 21-year-old had a part time job at a grocery store, but when she asked for more work during the summer she was turned down. She also struggled finding a second job, but that didn't deter her or her extremely supportive mother.
"We discussed opening a restaurant and the work that would entail," Mary Angelini wrote on GoFundMe. "Then, last summer we went to visit a coffee shop that employs people with disabilities."
They got an idea.
Gabi has Down Syndrome.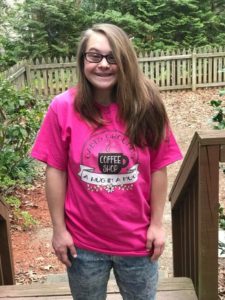 The mother and daughter duo partnered with a local coffee shop, Larry's Coffee, and they created a special blend for the ambitious business owner to sell.
Although Gabi didn't have a storefront, she delivered her coffee to customers and participated in local events to spread the word about her business.
In addition to saving every penny from her paycheck as well as all the money she'd receive for her birthday and Christmas, Gabi and her mother created a GoFundMe in order to help raise funds.
Gabi's "biggest goal" is to open an inclusive coffee shop.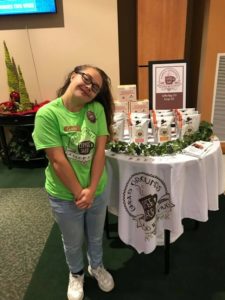 Since news spread of Gabi's intentions of starting an inclusive coffee shop in her hometown of Raleigh, North Carolina, her mother told WTVD that business has increased.
"We're getting a lot more people who want us to bring coffee to their shop or their office or their homes. We have a number of pop-ups and lots of requests."
While opening a storefront so she can provide for herself is important, so is providing a place of employment for others with intellectual and developmental delays.
"It's important to invite my disability friends to come work with me," she said on a video on her GoFundMe page.
When Gabi was turned down rather than accept the rejection she turned it into an opportunity. Now she has the chance to make a lifelong dream come true.
Pass this story on and help spread the word about Gabi's Grounds.